SWIM LESSONS
We offer rolling enrollment, you can join any of our swim programs at any time throughout the year. Swim lesson costs MAY be prorated.

Fall 2020 Private Lesson Sessions
Session One: October 1st-October 17th
Session Two: October 22nd-November 7th
Session Three: November 12th-December 5th*
* no classes the week of 11/23-11/28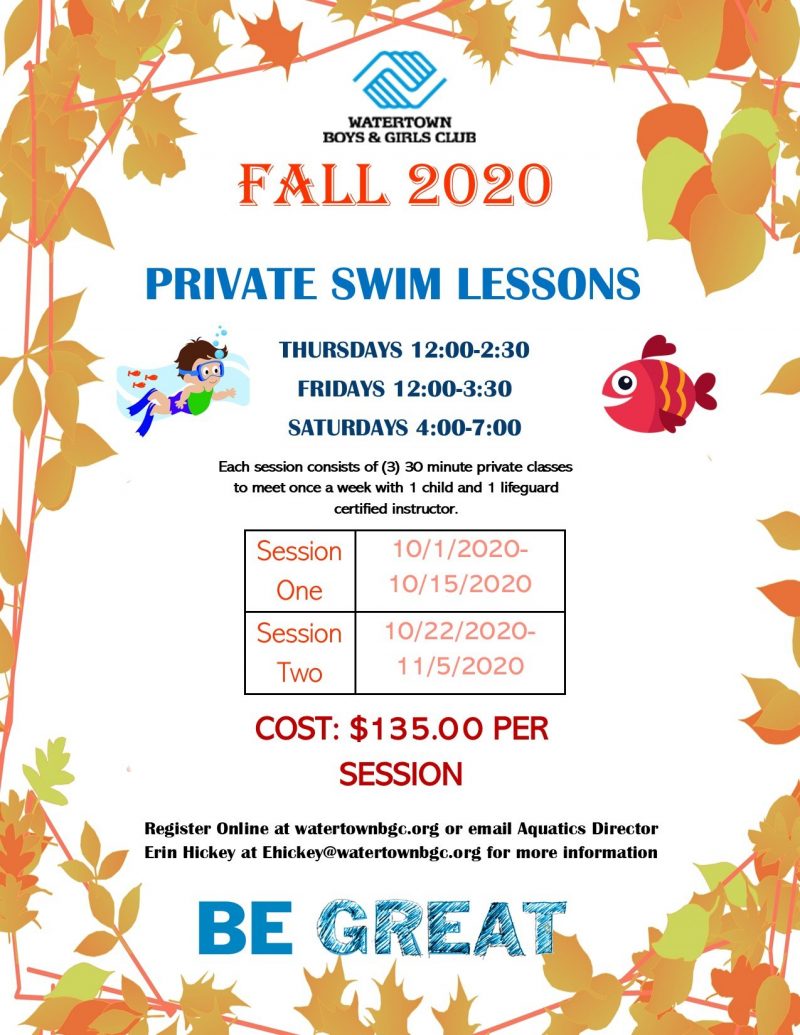 Due to COVID-19, we are only able to offer private swim lessons at this time. Semi private lessons may be available for siblings only. Group lessons will return at a future date TBA.

Description of Lesson Levels
---
* All children 7 and older must be registered as Club members for an additional fee of $25.00
---
---
---